Acne/Pimples Treatment
---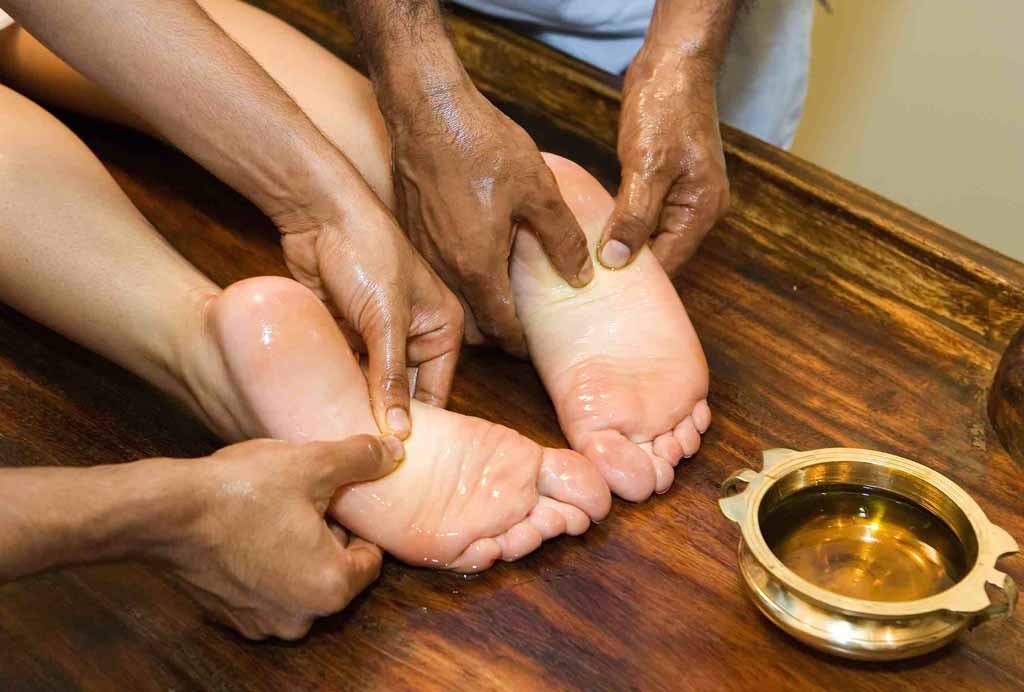 Lose weight with our natural treatment
Having heavy weight and bulky body can be annoying and depressing, and it's not healthy as well. The extra deposition of fats in the body is harmful. The causes of gaining weight can be any underlying disease like hypothyroidism or obesity. Weight gain is also caused by post-delivery. Other causes of a weight gain are- medication, loss of physical work, overeating, or eating junks.
But gaining weight abnormally is not good; it has got many adverse effects. The deposition of fats makes our body bulky and decreases mobility. It damages and disturbs the function of vital organs like heart kidney. Fatty liver is the common adverse effect of gaining weight. Deposition of cholesterol in the blood vessel, heart diseases, and other symptoms like fatigue are the main problems caused by body weight.
It is observed that taking drugs for weight loss can lead to insomnia, increased heart rate, etc. So, we are here to help you. Kerala Ayurveda is one of the best Ayurvedic clinic providing facilities in Pune, Patna, Dhanbad, and other cities. We provide you with Ayurvedic treatment and medicine.
We treat the patients naturally. We have a range of Weight Loss Treatment Dhanbad and medicine to help your problems like weight loss treatments. We have a number of well-qualified doctors who are expert at their work and use 1000 years old Vedic science to cure the disease of roots. The therapies that we give are natural and have no adverse effects on other parts of the body. In cities like Dhanbad, which is in Jharkhand, we also provide our treatments there. So you can contact the nearest centre to get the best Ayurvedic Treatment Dhanbad, which is 100% natural and safe.
---