Psoriasis Treatment
---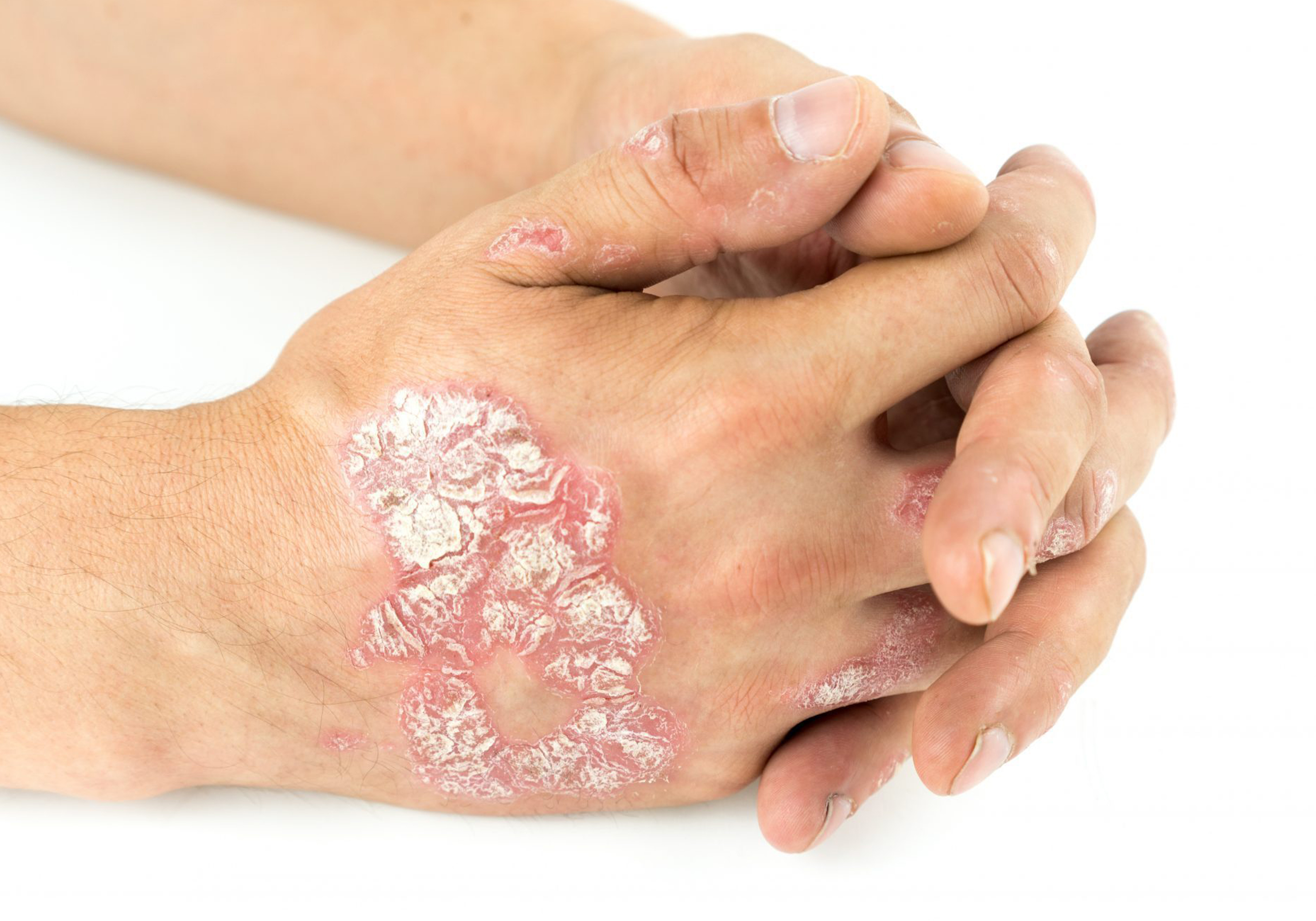 Suffering from Psoriasis? Contact us today for solutions
The skin is the largest organ that needs extra care to avoid the problems. Dry itchy and scaly skin is one of the common problem faced by human mostly caused due to pollution and the ultraviolet rays. This skin condition is called psoriasis. Besides the other causes, the major cause of psoriasis is a generic cause. The skin becomes dry, itchy that leads to red and inflamed skin. The redness and inflamed skin can cause discomfort to the individuals. Psoriasis is not totally sure curable; it lasts longer or maybe a lifetime. It needs continuous care and prolonged medicines. In some cases, medications last a lifetime. Moreover, psoriasis can cause other restrictions like the use of any cosmetics or soaps are prevented to avoid the inflammation.
We at Kerala Ayurveda Dhanbad try to heal you with our natural psoriasis treatment Dhanbad. We implement the Vedic science, which is older more than a 1000 year. The skin care lies in old natural methods and is more effective than the drugs as well as they avoid the side effects of the drugs.
We have experts who are trained in Ayurveda. We are considered one of the best Ayurvedic clinics Dhanbad, Pune, Patna and other cities of India. We are providing our facilities, even abroad. We have natural treatment with Ayurvedic therapies to heal people with skin problems like psoriasis.
Do come and visit our centre, and get the Ayurvedic treatment Dhanbad from experts. We provide you with facilities like herbal medicines and therapies that are innovated in the manufacturing units that we own. We have farmlands fir production of herbs. So, we can provide you the natural topical application of drugs to cure psoriasis and relieve the redness, pain, and inflammation caused.
---