About Us
---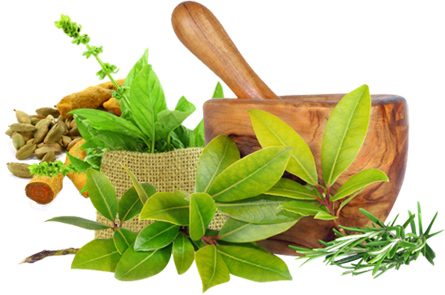 The prospect of establishing a Kerala Ayurveda Dhanbad as we Indians have taken Ayurveda's methodology and treatments for granted because it is the best type of medicine. But that is no longer the case, as Kerala Ayurveda Dhanbad currently seeks to reintroduce Ayurveda's medical methods and treatments to a new India. The business organization, which was founded in 2018, is now the leading treatment facility in Dhanbad, Jharkhand, and is looking to conquer the local market by storm.
At Kerala Ayurveda Dhanbad, we have confidence in animating actual prosperity and a quiet mind by utilizing conventional treatment techniques from traditional texts of Ayurveda. At our facility, we have created different imaginative strategies by embracing the customary Keralite arrangement of Ayurveda in treating illnesses going from loss of motion treatment to psoriasis treatment in our exceptional way.
We follow the custom of thinking about each and every tolerant as her sacred uniqueness and endorse prescriptions for the ailment of that specific human body. We have fostered an exploration situated strategy to screen individual patients in a deliberate manner to survey different illnesses and a wide scope of way of life problems. We guarantee legitimate and proper Ayurvedic solutions for all infirmities. The Panchkarma treatment presented here is in its most genuine and logical structure. Mixtures and natural drugs are promptly made at the center and directed at the hour of treatment for better adequacy.
Ayurvedic medications and therapies are available at Kerala Ayurveda Dhanbad.
We use unique Kerala Ayurvedic medications, and therapy is provided by a team of experts under the expert supervision of Ayurvedic physicians. We are convinced that the congruency of a person's entire self is a necessary tenet of good health. As a result, it is our constant goal to not only cure ailments but also to guide everyone toward a healthy and happy lifestyle. It's no wonder that medical care administrations and genuine Ayurveda packages have gained widespread acceptance throughout the globe.
Kerala Ayurveda Dhanbad has a solid reputation for providing high-quality traditional Ayurvedic health care. We develop unique Kerala Panchakarma treatments as a premier, well-established Ayurvedic health service provider. Ayurveda is more than a disease-curing system. It is essentially a way of living aimed at promoting optimal health. Kerala Ayurveda Dhanbad presents a series of strategies that might assist you in improving your mental and physical well-being. It may also be used to achieve happiness in everyday life.
Commuting to this company is a breeze because of the several forms of transportation accessible. It is well-known for providing excellent service in the following areas: Ayurvedic Clinics, Ayurvedic Hair Treatment Clinics, Ayurvedic Treatment Centers for Panchakarma, Hair Loss Doctors, Ayurvedic Treatment Centers.
The importance of a novel physiotherapy-Ayurveda combination
Ayurvedic treatment relieves pain and irritation, whereas physiotherapy aids in reducing pain and aggravation and restoring normal biomechanics by reinforcing weak muscles or developing compensating equipment (braces, calipers, and so on) by trained professionals.
In a similar vein, Ayurveda treatment promotes internal healing via the use of natural medicines and unique Panchakarma treatments, which include a back massage.
The unique combination ensures a quick recovery with minimal side effects.
---